Tally

Partner

We have created alliances with recognized entities that contribute to improving quality of your life.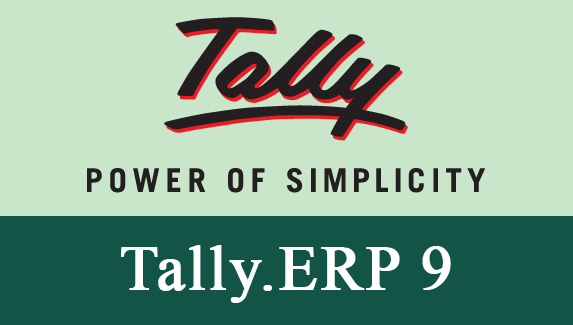 Tally Partner
IT Port Software Solution LLC is a leading solution provider on Tally.ERP 9 in the UAE region. We are also ASSOCIATE MASTER TALLY PARTNER since 2006.We follow a well-defined methodology that enables customers to exploit the benefits of Tally to its fullest, and in a most cost-effective manner possible.
We help clients to manage the business and technology complexities of today's economy. Our solutions fit for your business and budget and will help you stay ahead of your competitors in a challenging global market. We work with companies in the finance, Manufacturing, Retail, Distribution, Trading, Chemical, Textile, Pharma and Utility industries.
Increase the opportunity for our partners to earn additional revenue by providing various services directly to customers as well as other partners in the network.
Tally.Net Subscription Tally Upgrades
Tally Software Services (TSS) is a software subscription for a collection of services which add great value to your Tally.ERP 9 by giving you additional features. Connectivity driven functionalities such as continuous upgrades & updates, central consolidation of branch data, instant support from within your Tally.ERP 9 and much more, enhance your business performance by leaps and bounds.
Regular product updates ensure that your Tally.ERP 9 caters to your ever changing business requirements.
• Avail new product enhancements & major releases at frequent intervals. • Ensure compatibility with the latest technological changes. • Upgrade all user systems in a multi-user environment at the click of a button using the live update feature
Annual Service Contract for Tally Products
We undertake Annual Maintance Contract round the year so that your Tally works for your business without any stoppage and maintain your pace of Business with your Competitor. Our Expert Support provides direct access to the people who know Tally product best. Get peace of mind for a full year along with fast answers and how-to help directly from our support experts. Use Expert Support to get the most out of the software you rely on. Stop wasting time trying to tackle problems alone. With unlimited calls and support ticket submissions, you'll get accurate answers fast, so you can get back to work.
Tally Customization
Tally.ERP 9 comes built with an incredible range of features, functions and capabilities required for business of varied sizes – be it small, medium or large. However, businesses irrespective of their size have their own unique processes and business problems, which can be effectively solved with simple solutions, built on Tally.ERP 9.Using Tally's scripting language, Tally Definition Language (TDL), the capabilities of Tally.ERP 9 can be dramatically extended to develop solutions for the most complex business problems.
This is a small list of simple customization offered on Tally.ERP 9
? Invoice Printing, Payment Advice Printing, Voucher Printing, etc. in pre-preprinted or plain formats ? Various security related controls like Voucher Type wise Entry Control, control the table of selection based on users like Sales persons can view only Debtors Ledgers, etc. ? Creation of multiple Approval Levels ? Tracking the Voucher right from creation to details of last alteration like User Name, Reason for Altering, altered date, etc ? Convert Multiple Delivery Notes (of a Party) to single Sales Invoice automatically (based on user selection in report displaying list of delivery notes pending)
Tally Data Recovery
Data of Tally is very vital for every user or company. Although tally has provided many ways to protect you data but one way or other due to some human error or system failure we lose our data. Particularly in case of tally it cripples our day today business.
Our Technical Team will provide you complete recovery of your Tally data, whether from your Hard Disk or Tally Systems. We have complete tools and procedures to recover your data.